A thesis statement is an essential part of every professionally written academic paper. This core element of every text is especially aimed at explaining main concepts, and issues analyzed in a paper. This is the key idea and main message provided by an author. When performing an academic assignment, you usually have to write a thesis statement, a short sentence or two that capture readers' attention and describes the main topic of a paper.
It can be a provocative question, intriguing concept or strong argument. Authors use the most suitable forms of a thesis statement according to the type of assignments they accomplish. Writing a good thesis statement requires real talents, research abilities, and intelligence. Providing great central concepts is possible if using useful tips or asking professionals to help me write my research paper or other assignments.
Writing Tips and Guidelines
Once starting writing a thesis statement, make sure you know exactly what type of writing assignment you are dealing with, and what issues you need to analyze and solve while accomplishing it. There are various types of academic papers, which require proper arguments:
Argumentative essay;
Analytical essay;
Explanatory essay;
Research paper;
A huge variety of other assignments needs to include main points of view as well, but here you can use only a few optional claims. When you want to write a thesis statement for your argument essay, you describe the core argument first, which distinguishes the central claim of your article. The entire writing process will be aimed at proving a detailed thesis statement with strong, unbeatable evidence. Therefore, writing a strong thesis statement is crucial for a paper's results. Markdown only those claims you can support and provide proper evidence for. It will ease your life significantly.
Every college or university student who performs an academic assignment must be aware of the main features of a professionally conducted thesis statement:
Specification. Always provide a specific claim, which covers only the main idea of a text and can be easily verified.
A proper place in a text. The core idea of an article needs to be placed at the end of the first paragraph. Readers need to be able to catch this idea from the very start.
On time revisions. Every author needs to check his or her central subject during the entire writing process to be sure he or she is providing or solving the right idea in the course of writing.
Correct Formatting and Specification
A thesis statement needs to focus on the main idea of an article. It is one or two sentences long claim, which helps to catch readers' attention. It always concerns the key topic of the text. The claim is an essential part of text since it represents the core issue of an article and remains the main idea the author keeps supporting. This short detailed summary allows readers finding the main conception of the text and distinguishing core evidence to prove all specified claims. Famous writers prefer naming a thesis statement a central message of an assignment. It can never be avoided when you compose argumentative, analytical or explanatory essays. At the same time, compare and contrast essays require good central claims and evidence as well.
Students often make mistakes when defining a thesis statement:
They use extremely broad claims, which remain quite unclear and unreasonable. When readers have no idea what you are writing about, your assignment will be badly graded eventually. Staying clear and specific is the main duty of every qualified author who wants to deliver a great article.
Usage of general announcements is bad for a paper's proper specification. General claims do not allow shaping a topic of the text. Never explore banal things in your assignment, since they bring misunderstandings and make readers lose their interest.
Be sure, college and university professors do not appreciate submitting academic assignments with failed, unreasonable, unclear claims.
Original Academic Papers at Edubirdie
Students rarely compose original papers following right tips and guidelines. They often tend to find original concepts online googling "write my thesis statement." The secret of a good argument is quite clear and convenient. Authors should simply avoid any over general and complicated central messages. Readers rarely understand the meanings of excessively obvious sentences. Describe the core ideas of an article clearly, and you will keep your loyal readers. In case you have no idea how to add perfect opening claims, reach Edubirdie to get professional, excellent online help.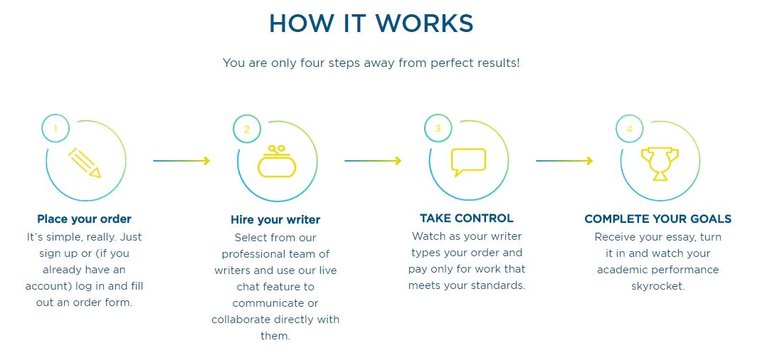 Edubirdie provides professional help with writing assignments of any type. The writing company offers the following benefits for every client:
Native English writers;
Ability to choose one's own author;
Round-the-clock support;
Plagiarism-free papers;
Free revisions if needed;
Easy convenient order procedure;
Various convenient payment methods;
User-friendly interface and menu;
Constant bonus offers and promotions;
Discounts for loyal clients.
Crafting argumentative, analytical and explanatory essays is an ordinary deal for talented Edubirdie writers. Authors with Ph.D. degrees and years of successful writing create various difficult papers like writing course works, research articles, and dissertations providing original, plagiarism-free, flawless final academic papers.
When ordering your thesis statement at Edubirdie, you get the following benefits:
Clear and specific claims properly placed;
A reasonable main idea and core concepts;
Strong evidence and argumentations;
Eye-catching and precise notions.
Writing a perfect academic paper is a challenge. Many students prefer using professional online help to order educational assignments assistance. Thesis statements remain the core element of every analytical, explanatory and argumentative essay. Providing proper arguments and claims allows writers completing qualified academic papers with strong argumentation and evidence.
These central ideas of text need to remain clear, precise and reasonable. They are placed at the beginning of an article and show the main notions of an entire paper. Once providing good arguments, students can easily complete original flawless academic papers. Edubirdie is a qualified writing service that allows providing the best points of view, core concepts and evidence for every academic assignment.