Grant writing proposal is a formal document representing an offering to a funding institution which contains a description of the proposed project requesting for monetary assistance from that institution. It is a part of an application for a grant. Every year multiple corporations and government agencies manifest their readiness to invest in valuable projects in different spheres. It is a great chance.
To write a grant and win, you are to take into account all peculiarities of this type of assignment because you put too much on the line to afford negligence. For the board to get interested in your project, you are to make your paper an illustration of how good you are in planning and researching, and whether you can make your point clear. It shows that you know what you want to understand how to implement it. Otherwise, there are great professional grant writing services who can assist you all the way to getting a grant proposal.
How our experts can help with grant writing overcoming the hidden rocks?
To help you win over the board, we've hired the best grant writers on the market. Every such helper can become your magic wand. They are the connoisseurs of the slightest nuances of this type of writing with rich experience in various domains. They know how to boost every part of a document to make it shine bright like a diamond.
Abstract. This part of your grant writing proposal represents a short summary which usually does not exceed half of a page. It is a kind of business plan. Here your ability to include the core aspects within a short text makes the difference. Failure can make the board member doubt as for the worthiness of a business.
If comparing it with an essay, this chapter serves an introduction where you are to offer your reader a hook for him to continue reading. The huge difference is in scope. Specialists from edubirdie.com help to include every valuable detail in an abstract illustrating razor-sharp brain. Degree holders, they are the best experts in their fields with a great talent for writing. They eagerly share their knowledge on how to write a grant proposal, provide you with history help, will write all kinds of assignments for you and will give you a sample which will serve a decent template for future grants (may serve the so-called "grand writing for dummies").
Needs statement. This portion should offer a description of a problem in which you are to persuade a funding organization that your question is important enough to ask for funding, that it is fixable and you've chosen a correct address to ask for help.
If you think if your presentation is not sharp enough to grab the board, we can help you form an exact message leaving no doubts as for the worthiness of an affair. Get it right with edubirdie.com! Every specialist representing our service has an extended experience in grant writing and in-depth knowledge in his domain.
Project description. In this chapter of the proposal, you are to describe your project making emphasis on how the offered measures improve the situation. That is where you need your talent for persuasion and eloquence.
The board members should agree that what you offer is the best possible solution to a problem, that is why it is high time to illustrate your skills as a researcher. Having investigated your problem, writer will illustrate that the rest of possible measures are not worthwhile.
Project goals. Here you should reveal your commitment when describing the desired outcome, means of achieving, short-term targets, specific and long-term goals. You are to be reasonable and precise when talking about timeframes.
The trouble with this chapter is that some of your best intentions may look not quite rational or thought-out. The matter is in wording. Our artists in words will depict it in the best possible light so that the funding organization will highly evaluate your far-sightedness without any shade of doubt.
Plan. When you write a grant proposal, you are to include a deliberate plan of activities which should take place at every stage to enable realization of your goal. This passage should contain data as for executors, scope of work, and timeframes.
Grant writer representing edubirdie.com will help you form a step-by-step plan out of a mess of things needed to be done. He can help you to cope with presentation of exact data, like timeframes, where it is problematic.
Assessment. This is about the elaborated system of project monitoring: what criteria of assessment will be applied, who will do it, and when. Show that you are aimed at the qualitative result and can get the desired outcome you want to work towards. This is a must.
Due to collaboration with experts in grant writing, you will make the board see your commitment and forethought to earn their trust.
Budget. It is the most specific passage of proposal as in it you are to write about expenditures and sums. It should be realistic and precise. This is one of the weakest points in such task: even those who root for their projects fail to reflect it in expenditures.
We offer you a helping hand. If you are not sure how to write a grant proposal (budget chapter in particular), redirect it to connoisseurs of budget planning who have years of experience in writing successful proposals.
That's how you will receive a sample of proposal which will help you get what you want!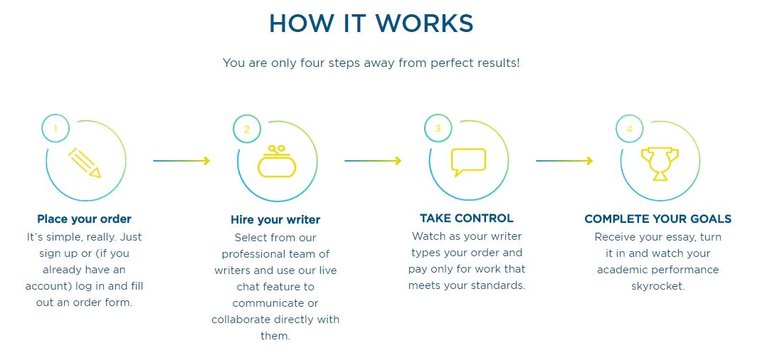 Experts Assist With Any Troubles Related to Grant Writing Services, Including:
Cover letter. Unlike federal agencies, foundations and corporations may ask you to provide a cover letter which is nothing but a brief presentation of a grant proposal. Here you are to inform the funding organization of basic information on your project in a natural way, and that's where pitfalls hide. Trying to do your best within a small text, it's easy to over try. But having sent this task to us, you will get a laconic letter which contains every needed detail.
Editing, proofreading, and formatting. Of course, correct grammar and spelling are not the main criteria of grant writing evaluation, but they illustrate the applicant's ability to take into account every detail allowing him to get the planned result. Don't let your grammar or spelling mistakes interfere with your plan! Our essay editor team eliminates any inaccuracies in grammar, spelling, punctuation, logic, and style.
Address to edubirdie.com when applying for a grant, be it a complete package of papers for application, proposal writing or cover letter, to get what you want!