What is grant writing? Let's think about it for a minute. This is defined as the sum of money given by the government or high-placed authorities for a specific purpose. This term is known by many other similar names – bursary, allotment, allocation, subsidy, allowance, to mention a few. Keeping this in mind, we now understand that this type of writing is the application written by masters or doctorate research students in order to secure a certain amount of money for research purposes.
Not everyone knows how to write a grant. Many students, albeit ignorantly, omit some essential aspects that would have solidified their research proposals. Then they begin to wonder why they have had several rejections thrown their way. You must keep in mind that the steps enumerated when you write a grant must be very specific and detailed. The authorities are always on the lookout for someone who can convince them that their research idea is feasible.
How our experts can help with grant writing overcoming the hidden rocks?
We confidently boast about some of the best team workers in the industry when it comes to grant writer ratings. These dedicated specialists would help you by arranging your proposal in the following way:
Abstract. This part represents a short summary which usually does not exceed half of a page. Here your ability to include the core aspects within a short text makes the difference. One look at some abstracts and board members immediately dismiss the proposals due to vague details. Our experts can help with fixing that by sharing their knowledge on how to write a grant proposal, providing you with history help and giving you a sample to use for future references (may serve as the so-called "grant writing for dummies").
Needs statement. This portion should offer a description of the problem you identified. Prove to them its existence and how their resources are optimized for it. If you think that your presentation isn't precise enough to grab the board, we can help you to fix that, leaving no doubts about the worthiness of the needs. Each of our specialists has an extended experience in this field and in-depth knowledge in their domain.
Project description/goals. In this section, you describe your project, with emphasis on how the offered measures improve the situation. Be sure to outline the desired outcome, means of achieving, short-term targets, specific and long-term goals. This is where you need to be persuasive and eloquent. You must convince the board that you proffer the best possible solution for the problem mentioned. Should you feel that your goal descriptions lack depth, we can help you by depicting your intentions in the best light possible, with no room for doubts.
Outlining the plan. In writing a grant proposal, the plan of intended actions is important to note down. Our experts are skilled enough to help you create a step-by-step plan that will leave no stone unturned.
Assessment plans. What criteria would be utilized for this? When will they be applied, and by whom? Your efforts towards a quality result should be seen in this section. Our edubirdie.com experts can help make your assessment plans look genuine enough to earn any board's trust.
Budget. Funding boards love frugal spending, especially when it comes to non-profit grants. Our specialists can also help you detail your budget, making it look cost-effective and productive.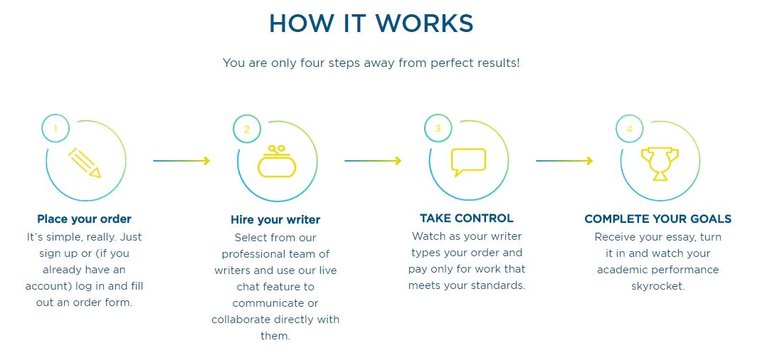 What to include in your writing?
Based on the ways we described above, we believe it would be easier for you to start off the process. However, here's a few things we would add regarding each section of a grant. First of all, you need to avoid sounding vague when penning your abstract, plan of action and assessment plans. These sections should not be over-packed with information, and at the same time have "just the right amount" of it (the Goldilocks effect). Let each part of your proposal reflect your confidence in your own project. Do not use words that imply a relative probability of something happening. Words like 'maybe' and 'probably' should be avoided as much as possible. They make the board members skeptical of how much you believe in your own plans. Opt instead for words that would make them convinced of how confident you are. To conclude, be realistic when outlining your budget details.
We believe the next time a newbie asks you "what is grant writing" you will be confident enough to put them through like we did.
Experts Assist With Any Troubles Related to Grant Writing Services, Including:
Cover letter. Unlike federal agencies, foundations and corporations may ask you to provide a cover letter which is nothing but a brief presentation of a grant proposal. Here you are to inform the funding organization of basic information on your project in a natural way, and that's where pitfalls hide. Trying to do your best within a small text, it's easy to over try. But having sent this task to us, you will get a laconic letter which contains every needed detail.
Editing, proofreading, and formatting. Of course, correct grammar and spelling are not the main criteria for grant writing evaluation, but they illustrate the applicant's ability to take into account every detail allowing him to get the planned result. Don't let your grammar or spelling mistakes interfere with your plan! Our essay editor team eliminates any inaccuracies in grammar, spelling, punctuation, logic, and style.
Address to edubirdie.com when applying for a grant, be it a complete package of papers for application, proposal writing or cover letter, to get what you want!