Voter Turnout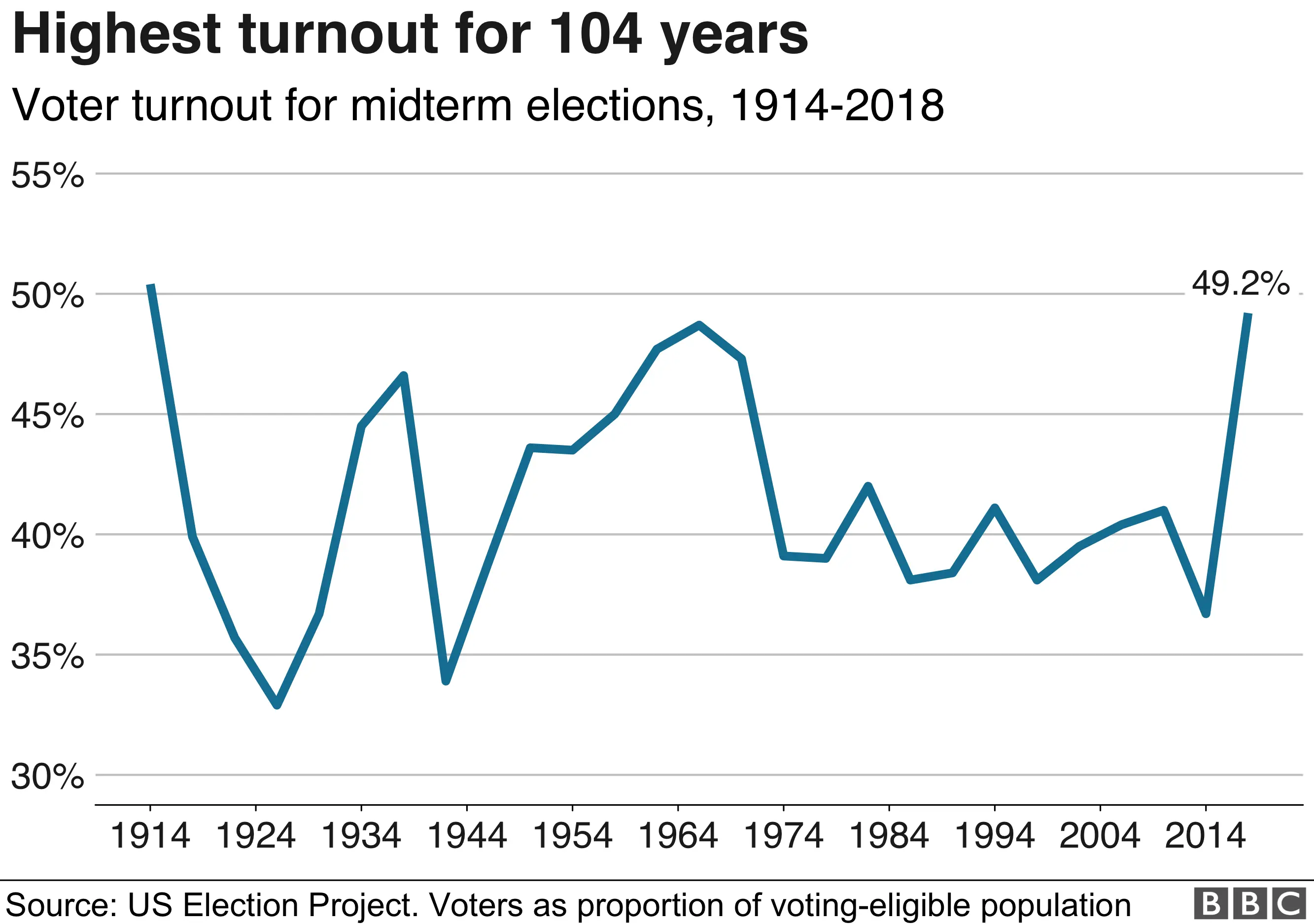 National Turnout Rates, 1787-2012
The complete time series of national presidential and midterm general election turnout rates from 1787-present.
National general election voting-eligible population turnout rates for presidential and midterm elections are plotted below, along with the raw data provided in an accompanying spreadsheet.

These numbers are taken from Vital Statistics of American Politics (CQ Press, Stanley and Niemi, eds.). Turnout rates from 1948-present are reported here and pre-1948 turnout rates are from Walter Dean Burnham, to whom I and many others are deeply indebted.

Of course, historical turnout rates are calculated from data of dubious accuracy and are at times incomplete when statistics on a class of disfranchised population -- such white male property owners who meet a religious test -- must be estimated. However, these historical turnout rates are regarded as the most accurate available.
State Turnout Rates
Provided below are national and state turnout rates for the voting-eligible population for the 1980-2012 November general elections (
spreadsheet for this entire series
). This spreadsheet now includes VAP and VEP estimates for the 2014 general election.
National and state turnout rates for the 2000-2012 elections are also available on the web pages below, with specific data notes.
Early Vote
Leading into some elections, near-real time early voting statistics -- mail ballots or in-person -- are collected for states or localities, where available. Legacy pages provided here almost certainly do not reflect realized totals as data collection typically stops on Election Day.